Rememberance Day with our local community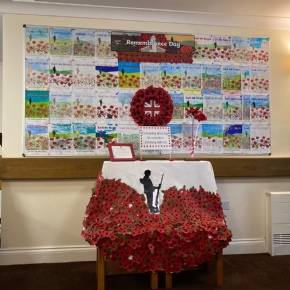 Worplesdon View Care Home recently contacted us to help them in creating a Remembrance Day display with their residents.
We were delighted that our Year 3 children were able to send in some brilliantly coloured in pictures and the residents were so happy to be able to make this display. I think you'll agree that it is both beautiful and powerful, and we are very proud to have worked together on this.