Odd Socks Week: Anti-bullying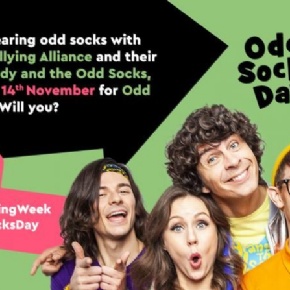 Mrs O'Brien launched anti-bullying week in assembly today. She reminded children that bullying is … the repetitive, intentional hurting of one person or group by another person or group, where the relationship involves an imbalance of power (Anti-bullying Alliance).
She explored that bullying can take different forms:
Verbal bullying (e.g. name calling, calling people unkind names, verbal threats of violence)
Physical bullying (e.g. hitting, kicking, biting, pushing, tripping you up – anything that hurts you by touching you)
Indirect bullying (e.g. isolating someone, leaving them out, spreading rumours, threatening looks)
Cyber bullying (e.g. social networking pictures, WhatsApp groups to encourage bullying, nasty text messages, filming people without permission, prank calls)
She encouraged the children to work with her to stand up to bullying and eradicate it from Worplesdon Primary School and beyond so that every child can flourish. To show their support, children (and staff) have been invited to wear odd socks this week to school 😊.
In addition, School Council have been tasked to review our policy this week which will be shared with the whole school next week.
Best wishes,
Kareen O'Brien
Executive Head Teacher