RND Habitats and Winners!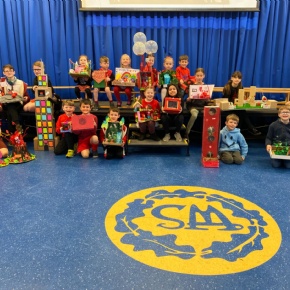 This week has been so exciting at Worplesdon School, our fundraising efforts have been incredibly successful and we are delighted to say that we have raised £960 for Comic Relief so far!
We are so proud of our school community and our School Council for driving this forward. A huge Thank You to every one who supported us in any of the following ways:
Baking and buying cakes for the cake sale.
Building a Habitat for their Red Noses.
Coming in Red Nose Mufti.
Donated on our JustGiving Page.
It was an incredibly hard decision that School Council had to make and we were overwhelmed by all the brilliant habitats that the children brought in. A huge Well Done to all our worthy winners.
We are so proud of our community response and the children continue to live by our school values and make us incredibly proud.