Year 5 trip to Milestone Museum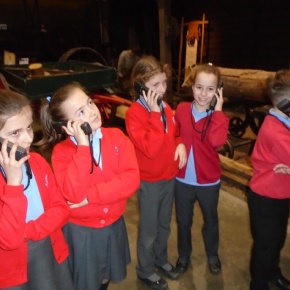 On Thursday 8th of March 2018 Year 5 went on a splendiferous trip to Milestones Museum in Basingstoke.
We loved it! We looked mainly at the Victorian part of the museum although we looked at the WWII section as well. We thought that the penny arcade was the best part, but the mini metal factory was good too. The audio guide was really useful and it showered us with facts about the Victorians which we could later use in school.
We had a great day there and we would like to thank the teachers and the parent helpers for all their help. We think you should visit because it is mind – bogglingly amazing!
By Taran and Daniel (Owls Class)