New Trim Trail Fundraiser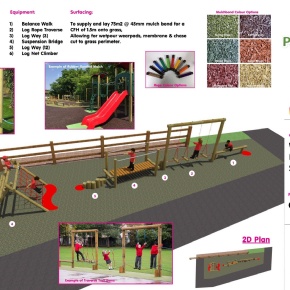 Your chance to be a part of an exciting project to install a trim trail as a commemoration of Lockdown 2020!
We have secured an area next to the field that would be a great spot for a new trim-trail which all of the children to use and enjoy.
It would be a wonderfully positive way to reward the children for showing such resilience, courage and strength during lockdown, as well as reflecting how the Worplesdon community have come together during such challenging times.
We would like the trim trail to be a permanent reminder of these times.
Please see the attached picture below of our dream trim-trail and a link to our fundraising page: We would be so grateful if you were able to support this project by making a donation to the page if you are able to:
www.virginmoneygiving.com/fund/wpstrimtrail
Please can I also ask that you share the details with friends, families and any business contacts that you have to help us achieve our target. My hope is that we may be lucky enough to get this installed before the children come back in September. My fingers are crossed!
With thanks and kind regards,
Mrs O'Brien